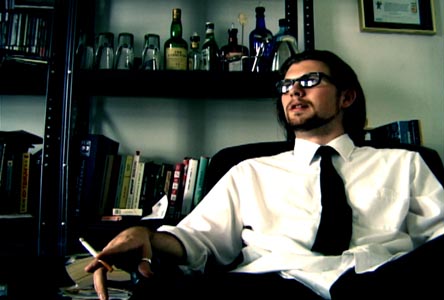 W H A T
spudWorks is a weekly fiction and essay site with only one writer, Colin Ferm, but a staff of one hundred to support, edit, and inspire him. All works on this site, unless said otherwise, are his and he would be very very upset if found elsewhere without his permission.
All photos, except those that are credited, were taken by Mr. Ferm. Prints can be had by request from wealthy patron widows.
Why no Creative Commons license? Are we just greedy corporate dogs? No. Well... yes. But we do like to know where our work is used. We wrote it after all, for Christ's sake. Thus, we retain the copyright. If you want to republish it, just send an email and chances are we can work something out.
spudWorks is based in Brooklyn, New York. Please email for a postal address to which all money orders and marriage proposals are to be sent. No personal checks please.
L I N K S
Ryan Houser of Maslow is also deserving since he makes good music and happens to be our business partner.
My friend and other business partner, Dan Kellner, deserves a shout out for his site Sofa Employed for speaking the truth about what working from home is all about. Oh, yeah, and he was an Olympian in '04. But that's just bonus cool if you know him.
Mark Harris, my buddy who's a filmmaker, should also be visited because of the cool shit he's been doing at Desperate Comfort. I'd like to describe his movies but the fact is that you just need to see them. Not only will they make you cool but they'll teach you something... maybe about dick jokes, maybe about life. Depends on what you need.
M O T T O
"We hate ourselves almost as much as we hate you."